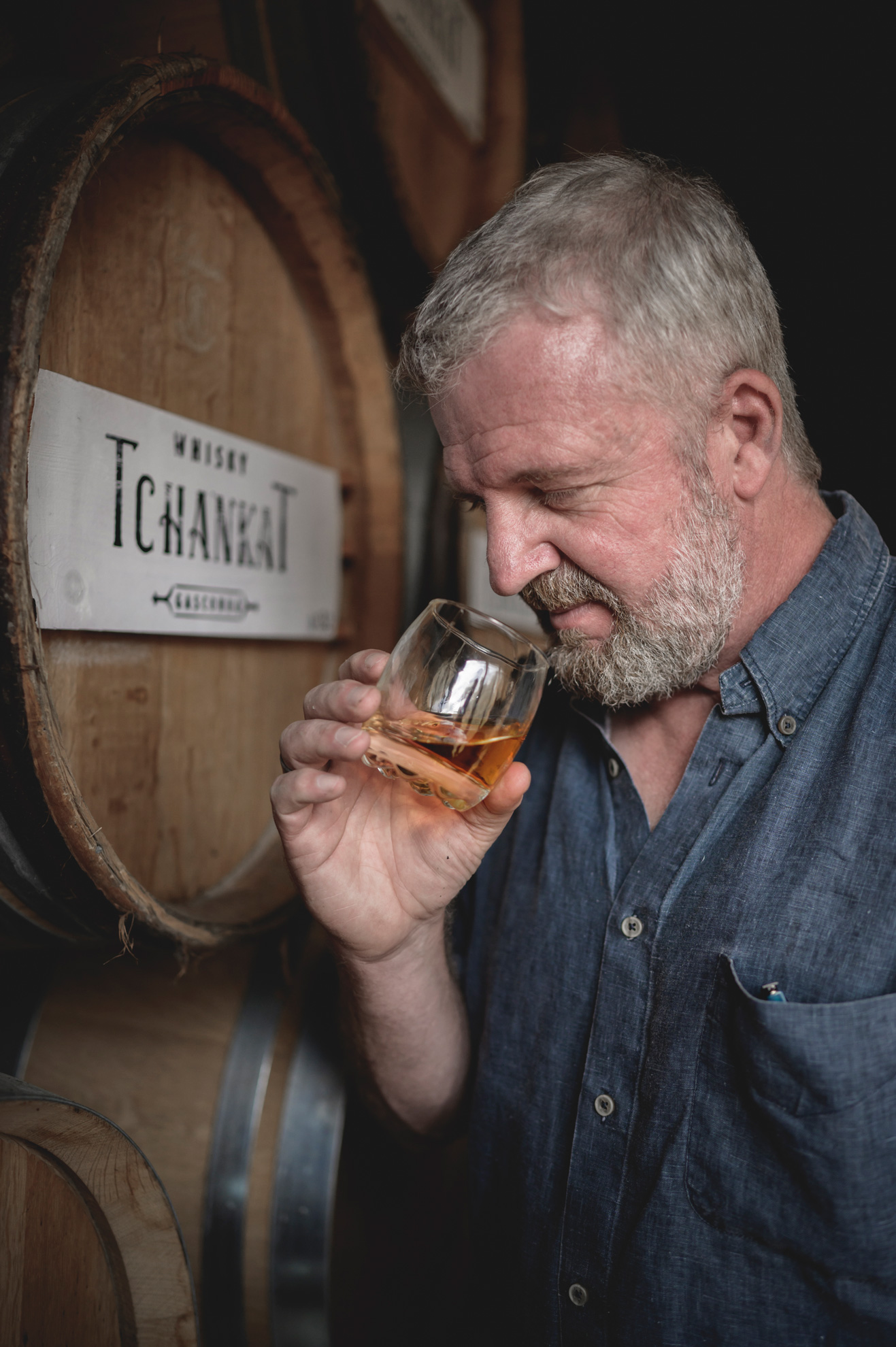 Our History
Tchankat draws its origins from two elements: an old-established passion for whiskies and the House Samalens know-how.
Noticing the region has a massive corn production, our cellar master experimented with the idea of a corn-based whisky and obtained a profile close to the Bourbon style.
Tchankat, named after the traditional « tchanqué » shepherds from the Landes who mounted on stilts to watch over their herds in the swamps, was born.

Know how
Distillery
The beer is brewed with three cereals from local production : 80% of corn, 10% of barley, and 10% of rye. After 5 days of brewing and fermentation, it is ready for ditillation.
The distillation is carried out in double-heated Charentais stills from Samalens House and on lees to extract a maximum of aromas. In the same manner as the distillation of our Armagnacs, the cuts are made manually during tasting and the alcohol content of this heart of "bonne chauffe" is slightly lowered before bottling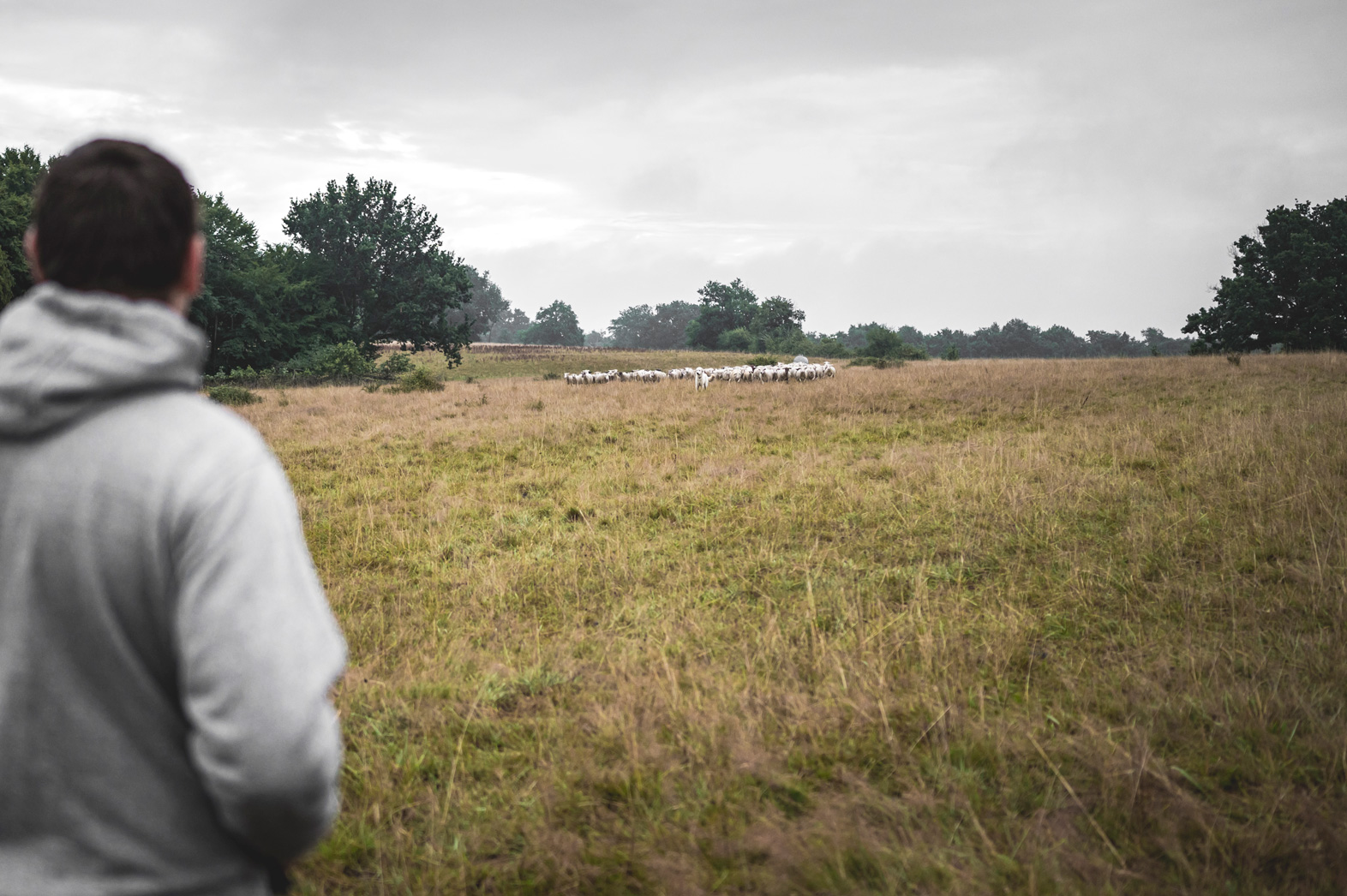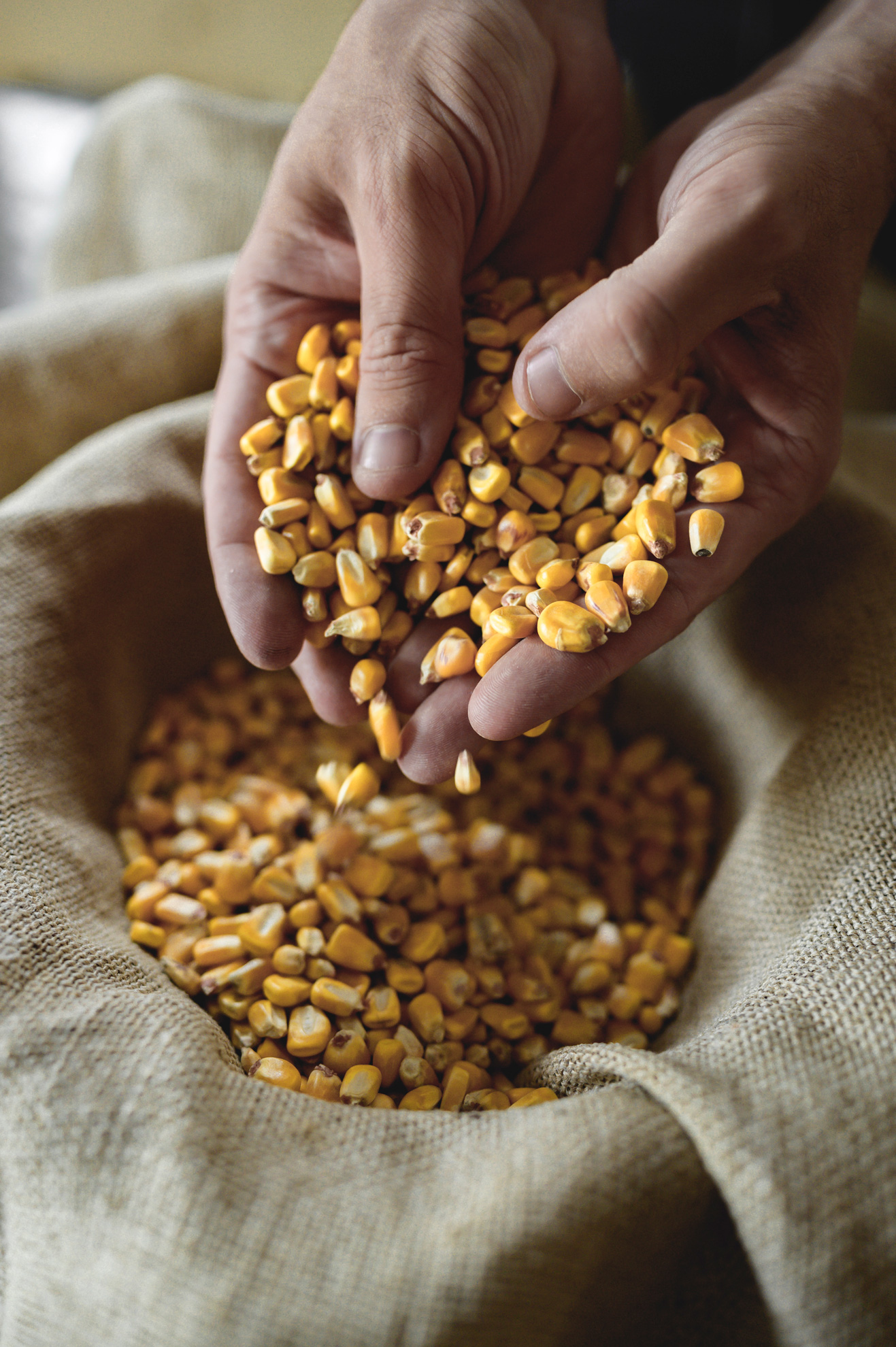 Aging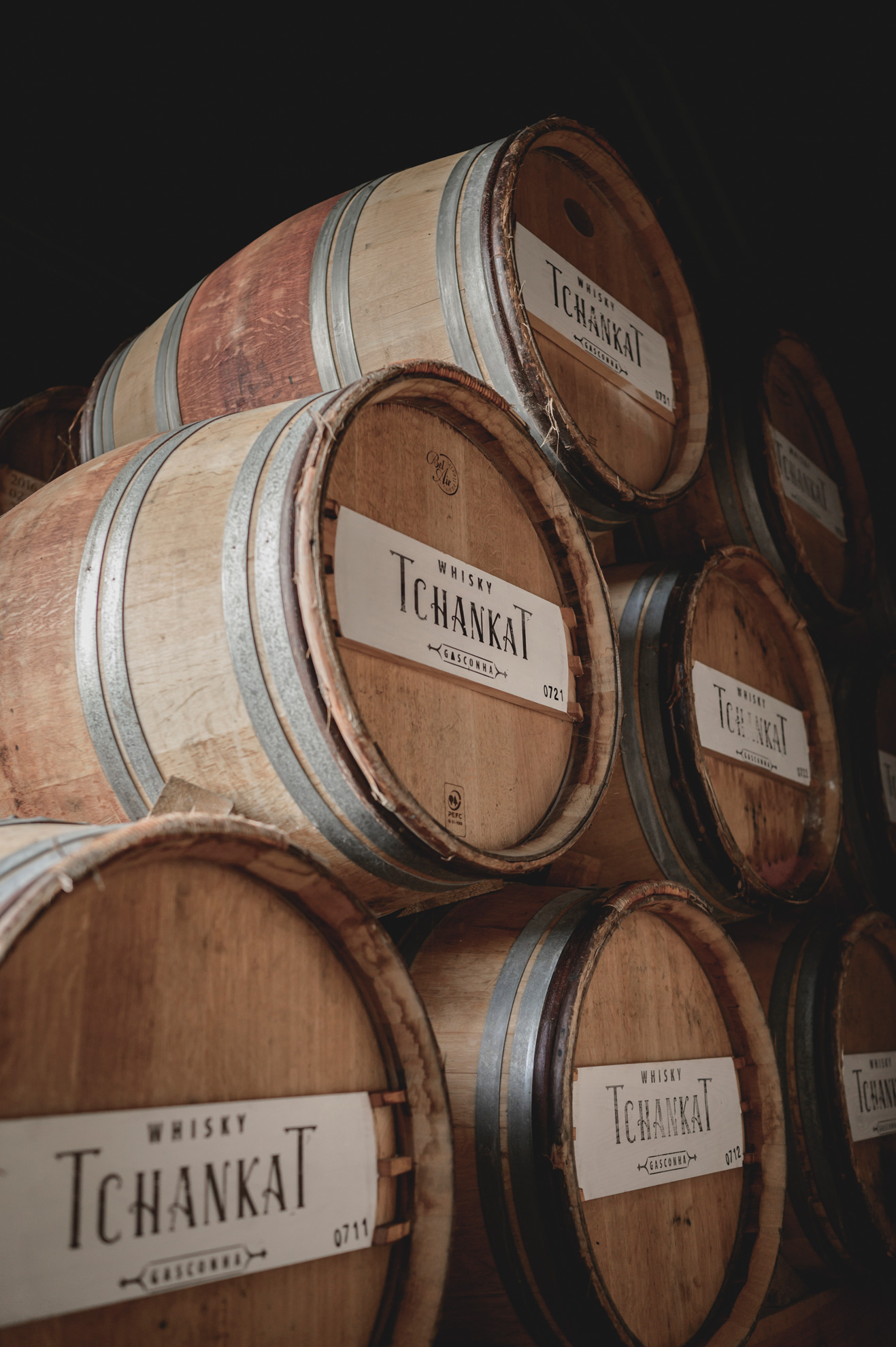 Our Products
Tchankat is bottled in Gers in sandstone bottles, chosen for its features enhancing conservation, and by consequence aromas preservation.
Sandstone filter UV rays and is less sensitive to temperature fluctuations, two factors which can alterate whisky qualities.
The aging confere to Tchankat its personnality and complexity, and tempering its vivacity to give it aromatic balance.
We chose re-toasted barrels from Château Gruaud Larose first wine to age our whiskies. Their thin grain give to the eau-de-vie delicate and precise woody notes.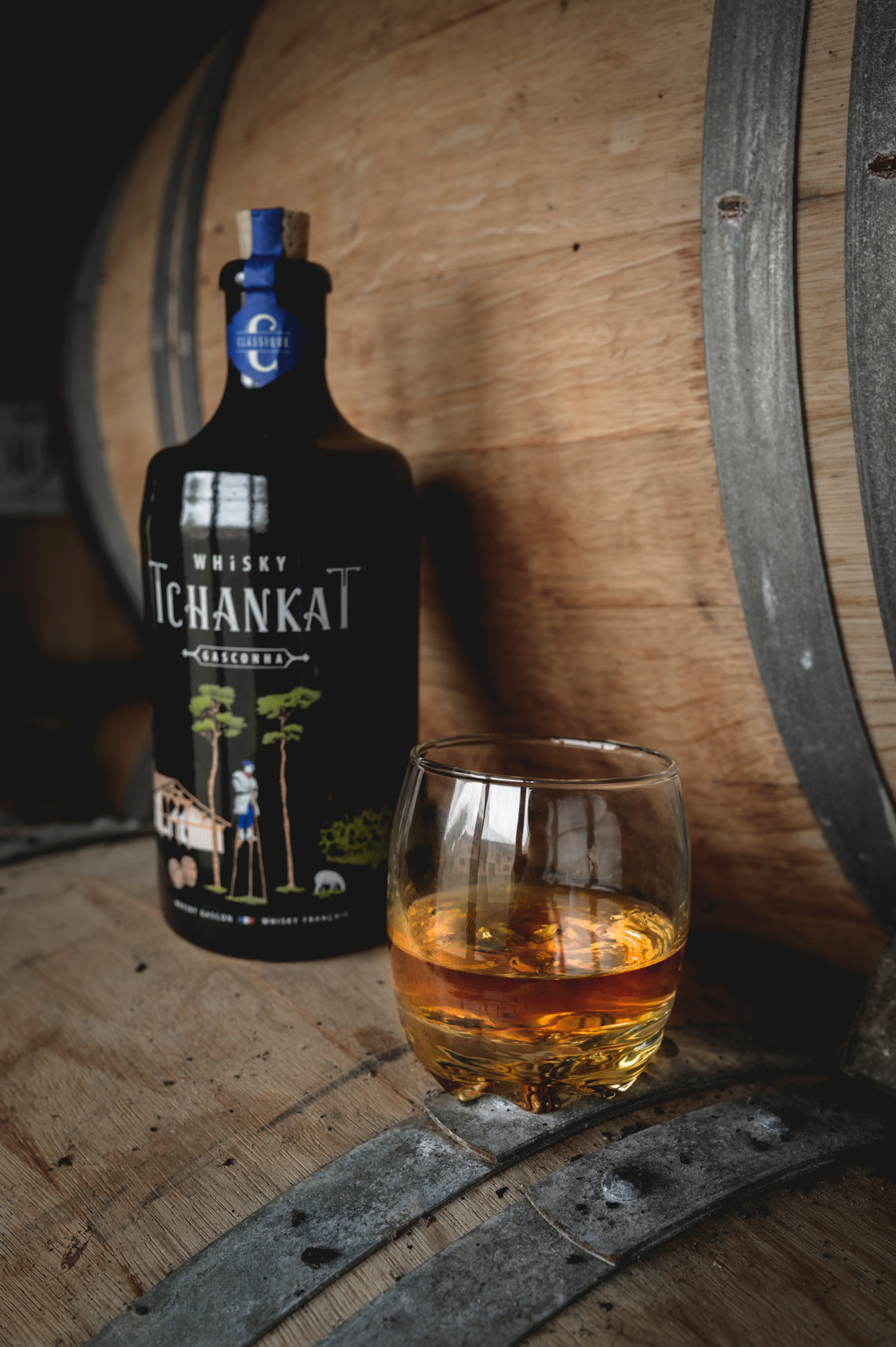 The Range
Classic
Tasting : Pale gold color, fresh nose dominated by white fruits (peach, pear…). Intense attack and mid-palate with fresh nuts notes, with spicy finish and slight toasted aroma.
Pairings : Its freshness balances well an expresso coffee, or a 70% minimum dark chocolate.


The Range
Brut
Tasting : Intense color with oak highlights. Nose of vanilla followed by dry fruits hints, the alcohol giving a significant intensity. A full and round mouth, a long finish with pistachio note.
Pairings : Goes very well with spicy meats, its intensity making a good balance with peppery notes.


The Range
Fumé
Tasting : Bright color, dominated by oak highlights. Fruity nose with slight eucalyptus notes, carried by light smoky notes.
Pairings : Its slight smoky aspect goes well on seafood and fishes. It balances the broths and raises the iodine notes.